Since I am a complete wreck right now, my own words fail me. I use Emily Dickinson's instead.
The bustle in a house
The morning after death
Is solemnest of industries
Enacted upon earth, ---
The sweeping up the heart,
And putting love away
We shall not want to use again
Until eternity.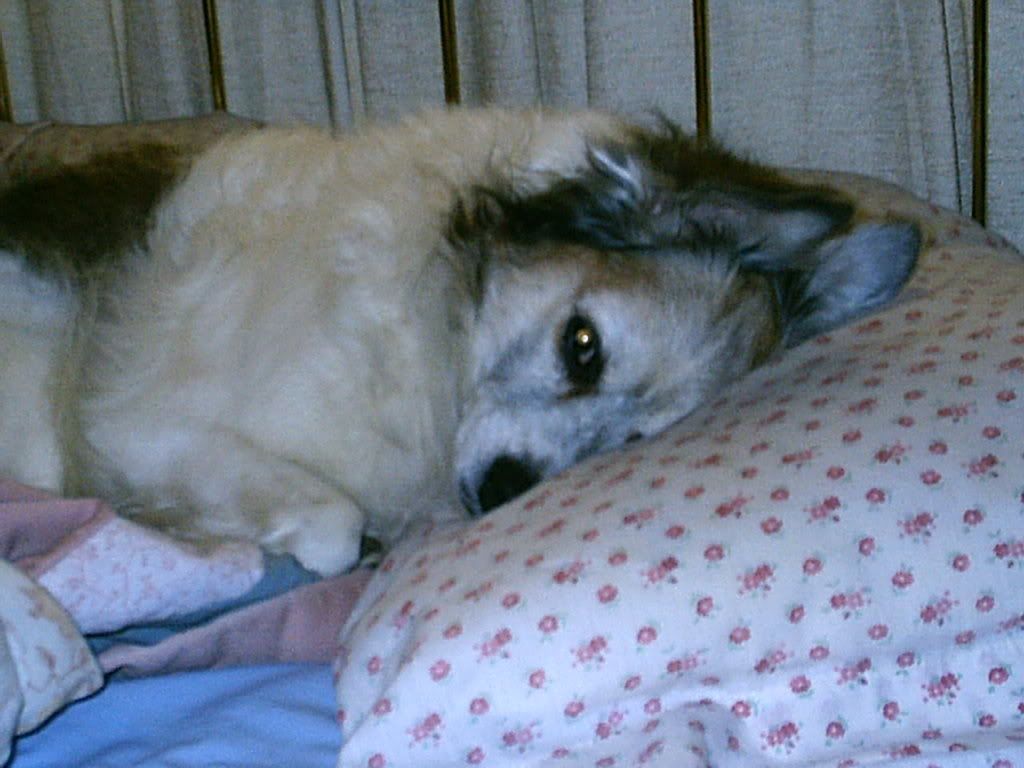 When he could get on the bed, he liked sleeping on my pillow. He was my sucky pants to the end.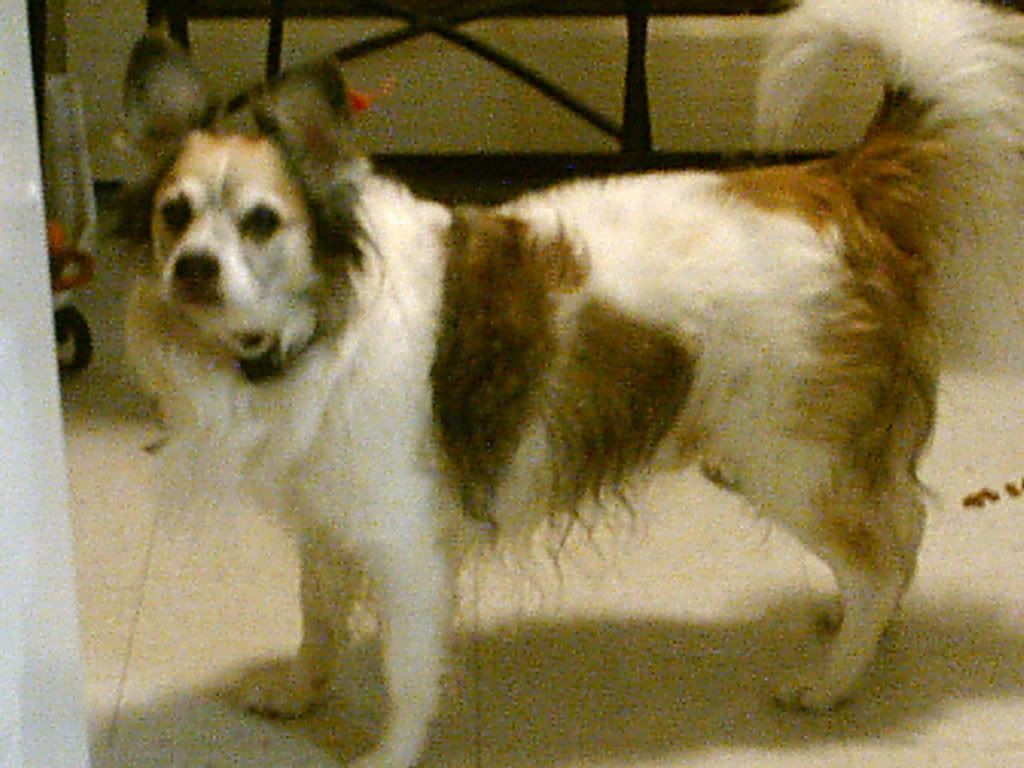 Ha. That's kibble on the floor behind him, not something gross.
He would spit out those weird shapes and eat the kibble shaped like bones first.
Mike found Buster last night around 2 am. He looked like he was sleeping on his blanket I folded for him.